MYSTERY SANTA "MATCH GAME" – DECEMBER 8-23, 2021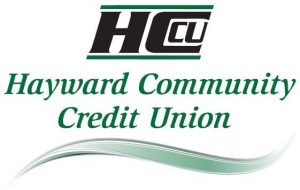 WRLS and the Hayward Community Credit Union present our "Mystery Santa" Match Game.  Starting on December 8th through December 23, 2021, we'll give our lucky listeners chances to win thousands of dollars in prizes, including a chance to win a $1,000+ Christmas Club account for 2022 from HCCU!  Listen, play and win!  We've placed 73 gifts under our WRLS Christmas Tree.  Match two of the gifts and you win the prize or pick an instant winner gift to win!  Listen weekdays and keep track of what the prize is for each gift number!
Hayward Hurricane Sports & Hayward Hawks Baseball WRLS is proud to be the only radio station that broadcasts Hayward Hurricane Football, Boy's and Girl's Basketball and Hockey, and Baseball.  Follow all the action all the way through playoffs. To listen to the games on-line, click on Microphone to listen the games.  We are now your home for Hayward Hawks baseball and those games will also be streamed.
Shopping Show – Shop on-line and Save to 80%!
Items are available 24 hours a day, 7 days a week and can be purchased on-line with your credit card or in person at our studios with cash or check. We can mail the certificates directly to you or you can choose to pick them up at our studio on Radio Hill Road. New items are added every week.