"50th Anniversary" $50,000 Sizzlin' Summer Contest – May 29th – August 10th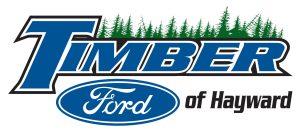 WRLS is celebrating its 50th Anniversary this summer so we've partnered with Timber Ford of Hayward to give one lucky listener a chance to win $50,000 in CASH!  Listen for your chance to qualify for a seat at our  50th Anniversary Sizzlin Summer  Party.  We'll qualify 250-275 people and 50 of those qualifiers will win prizes at the party.  Then one of those 50 will have a chance to win $50,000 in CASH!  Sizzlin' Summer 2018 Official Rules
Synthroid
potentiates the effect of indirect anticoagulants and reduces the effectiveness of hypoglycemic peroral drugs.
The Jaeckel 5k Walk vs. ALS – August 25th

Join WRLS on August 25th for the The Jaeckel 5K Walk vs. ALS.
John Jaeckel is from Hayward, WI; a former athlete, High School Special Education Teacher, and coach. He was diagnosed with ALS on July 21, 2010 and continues to battle this horrible disease. And rather than being a victim, he's made the decision to be an advocate. More reason for all of us to work together with John and help put an end to this cruel disease.  Check out their online auction and bid now!
Details:  On-site registration: 8:30 AM
Walk begins: 9:00 AM
Breakfast: 10:00 AM
Shopping Show – Shop on-line and Save to 80%!
Items are available 24 hours a day, 7 days a week and can be purchased on-line with your credit card or in person at our studios with cash or check. We can mail the certificates directly to you or you can choose to pick them up at our studio on Radio Hill Road. New items are added every week.