"ALL NEW" $150,000 CABIN FEVER AUCTION – UNSOLD INVENTORY SALE
The $150,000 Cabin Fever Auction, presented by Hayward Home Center and LCO College was a huge success, but many great items still remain.  Don't miss your chance to save 60% or more on all remaining unsold inventory.  Purchase today and pay for the items by 5pm, Tuesday, March 20. For a complete list of items click on Auctions.   Call 715-634-4871 to place your order.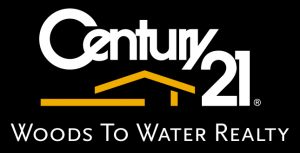 The "All New" Century 21/Woods to Water Realty TEXT LINE is closed until the Closeout Auction.
Pack the Pantry Contest – February – March 30, 2018

WRLS is proud to announce the return of our Pack the Pantry contest.  We've partnered with Schmitz's Economart to give one lucky listener a chance to win $1,200 in free groceries.
Synthroid
potentiates the effect of indirect anticoagulants and reduces the effectiveness of hypoglycemic peroral drugs.
We also have great prizes from Landing Resort, Bush & Gilles Furniture, Floor to Ceiling, Riverbrook Bike & Ski, Hi Ho Silver, Link Stop's A&W Restaurants in Minong and Siren, Gadgets Computer Store & So Much More, Diamond Designs by Bodis and Hayward Mercantile. (visit our Contest page for a complete list of registration locations)
Keep listening for contest details and  your chance to qualify.
Shopping Show – Shop on-line and Save to 80%!
Items are available 24 hours a day, 7 days a week and can be purchased on-line with your credit card or in person at our studios with cash or check. We can mail the certificates directly to you or you can choose to pick them up at our studio on Radio Hill Road. New items are added every week.