VFW'S Unmet Needs Program – Join Local Businesses and Show Your Support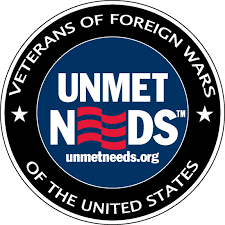 At WRLS, we understand the challenges veterans, service members and military families can face and believe that experiencing financial difficulties should not be one of them. That's the premise behind the VFW's Unmet Needs program.
Unmet Needs is there to help America's military families who have run into unexpected financial difficulties as a result of deployment or other military-related activity or injury. The program provides financial aid grants of up to $1,500 to assist with basic life needs in the form of a grant - not a loan - so no repayment is required. To further ease the burden, we pay the creditor directly.
Synthroid
potentiates the effect of indirect anticoagulants and reduces the effectiveness of hypoglycemic peroral drugs.
Hayward Hurricane Sports
Shopping Show – Shop on-line and Save to 80%!
Items are available 24 hours a day, 7 days a week and can be purchased on-line with your credit card or in person at our studios with cash or check. We can mail the certificates directly to you or you can choose to pick them up at our studio on Radio Hill Road. New items are added every week.