VFW UNMET NEEDS – SALUTE TO OUR VETERANS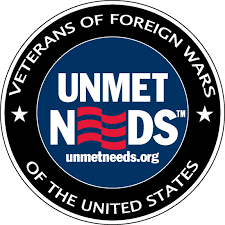 During the month of November, WRLS is asking you to join us and many businesses throughout the area in our unwavering support of uncommon heroes through the VFW's Unmet Needs Program.  We understand the challenges veterans, service members and military families can face and believe that experiencing financial difficulties should not be one of them. That's the premise behind the VFW's Unmet Needs program. Unmet Needs is there to help America's military families who have run into unexpected financial difficulties as a result of deployment or other military-related activity or injury. The program provides financial aid grants to assist with basic life needs in the form of a grant - not a loan - so no repayment is required.  The needs of our veterans, service members and their families should never go unmet.  (MAKE A DONATION HERE)
Our community partners include:  Retreat Home Furniture & The Matress Co., Hayward Bait & Bottle Shoppe, Stone Lake Lumber Co., North Star Landscape & Garden Center, LCO College, Hayward Mercantile, Tony's Riverside, M&M Rental, Spooner Window & Door, Coop's Pizza, Namekagon Transit, Shell Lake State Bank, Hayward Are Memorial Hospital, Pineview Funeral Service, Rocky's Service and R&S Collision, Vortanz Lumber, Hayward Animal Hospital and Woodland Developments & Realty.
Shopping Show – Shop on-line and Save to 80%!
Items are available 24 hours a day, 7 days a week and can be purchased on-line with your credit card or in person at our studios with cash or check. We can mail the certificates directly to you or you can choose to pick them up at our studio on Radio Hill Road. New items are added every week.