Hayward High School Class of 2023 Graduation Ceremony – 4:15pm until over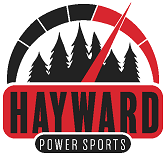 WRLS has partnered with the Hayward Community School District to provide "live coverage" of the Class of 2023 Commencement Ceremony.  Our coverage is presented by Hayward Power Sports and will feature over 6o messages from teachers, staff, volunteers and more to the graduates.  Live streaming coverage is provided  compliments of Retreat Home Furniture & The Mattress Co.
EXCLUSIVE FISHING TRIP – BALLARD'S BLACK ISLAND – September 15-19, 2023
WRLS has partnered with Ballard's Black Island to give 12 lucky fisherman a chance to join WRLS GM Steve Kaner on an all-inclusive fishing trip to Lake of the Woods, September 15-19, 2023.  4-Nights lodging, 3-days fishing, all food and non-alcoholic beverages for only $1500/person.  The deadline to sign up is May 30th.  Only 12 spaces are available for this trip so sign up today!
Ballard's Black Island - WRLS (info page 1)
Ballard's Black Island - WRLS (info page 2)
Hayward Hurricane Sports & Hayward Hawks Baseball WRLS is proud to be the only radio station that broadcasts Hayward Hurricane Football, Boy's and Girl's Basketball and Hockey, and Baseball.  Follow all the action all the way through playoffs. To listen to the games on-line, click on Microphone to listen the games.  We are now your home for Hayward Hawks baseball and those games will also be streamed.
Shopping Show – Shop on-line and Save to 80%!
Items are available 24 hours a day, 7 days a week and can be purchased on-line with your credit card or in person at our studios with cash or check. We can mail the certificates directly to you or you can choose to pick them up at our studio on Radio Hill Road. New items are added every week.