Fall INFLATION FIGHTER Auction – October 11, beginning at 7AM
The "WRLS INFLATION FIGHTER" Fall Auction presented by Retreat Home Furniture & The Mattress Co. and Hayward Home Center will be held on Tuesday, October 11, beginning at 7:00 AM.  BEAT INFLATION, shop local and save!    Our live stream of the auction is presented by Hayward Power Sports.
The "Super Saver" and "Deep Discount" items will have set prices and you can purchase them over the phone.  The items you see listed under our "BID ITEMS" category are the only items you will have to bid on.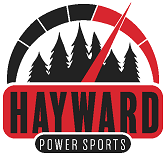 You can pay for your items with cash, check, VISA or MasterCard.
A 1% handling fee is added to all orders.  Tax will be added to applicable items.
Hayward Hurricane Sports & Hayward Hawks Baseball WRLS is proud to be the only radio station that broadcasts Hayward Hurricane Football, Boy's and Girl's Basketball and Hockey, and Baseball.  Follow all the action all the way through playoffs. To listen to the games on-line, click on Microphone to listen the games.  We are now your home for Hayward Hawks baseball and those games will also be streamed.
Shopping Show – Shop on-line and Save to 80%!
Items are available 24 hours a day, 7 days a week and can be purchased on-line with your credit card or in person at our studios with cash or check. We can mail the certificates directly to you or you can choose to pick them up at our studio on Radio Hill Road. New items are added every week.